MARQUEES
Our attractive Marquees and canopies can be linked together using purpose made guttering to create a totally unique event on a private or commercial premises. We offer numerous design and size options with equipment contsructed to British standards.
WHITE MARQUEE HIRE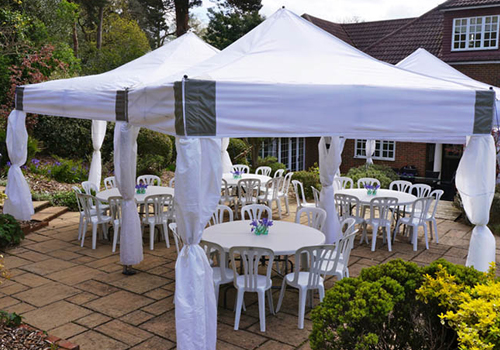 6m x 6m Hex Marquee with two 3m x 3m Mini Marquees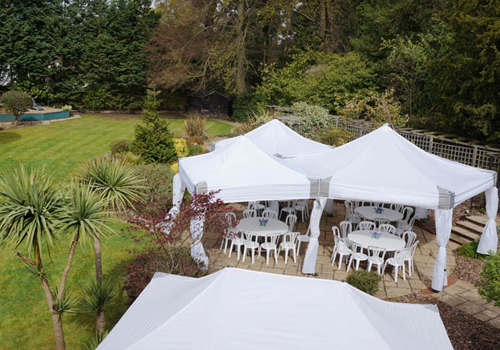 Dome Marquee plus Mini Marquees with drapes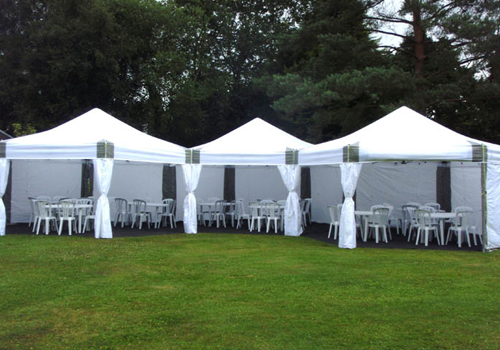 6m x 18m Dome Marquees with flooring, tables and chairs

Assorted Marquees and chairs for a ceremony at Hyde Park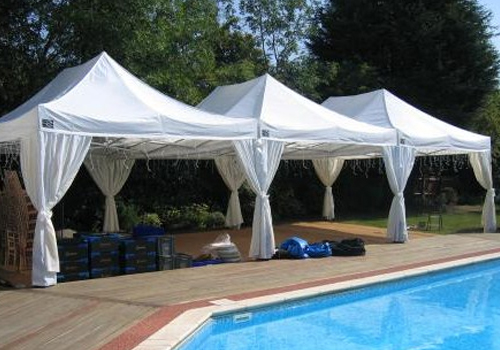 5m x 14m Palace Canopy with drapes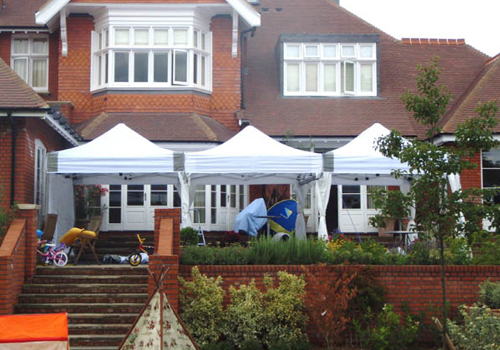 4.5m x 9m Pop-up Marquee on Patio

6m x 6m marquee with drapes

6m x 5m white marquee

6m x 6m hexagon marquee

3m x 9m party marquee with drapes

4m x x 3m x 3m marquees joined

3m x 5m patio marquee

3m x 4.5m marquee with sides

9m x 3m marquee abutted to the house

PINK MARQUEE HIRE
The south's original distributor of PINK Marquees! Alongside the various charity organisations we support, our extremely popular Pink Marquees are often used at fundraisers, sports days, company events, children's parties and adult birthdays alike. Don't miss out book now!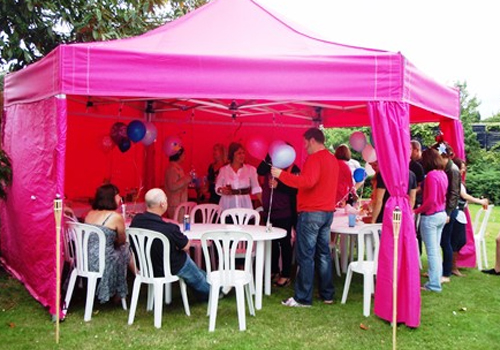 6m Pink Dome Marquee with patio tables and chairs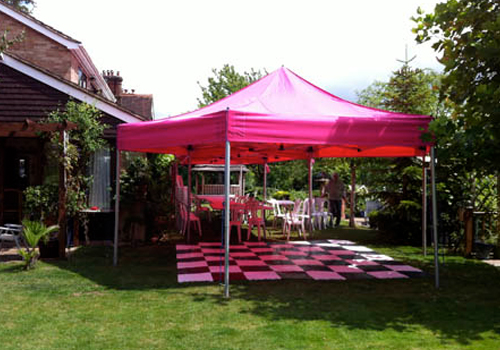 20ft pink Party Marquee with dance floor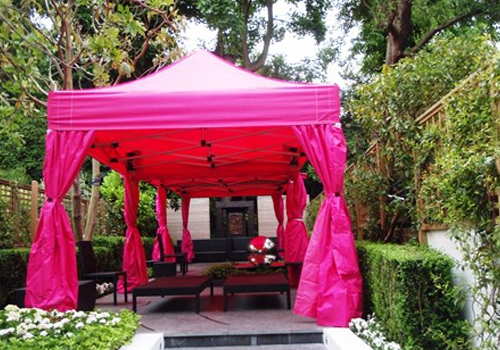 3m x 14m Pink Marquee with drapes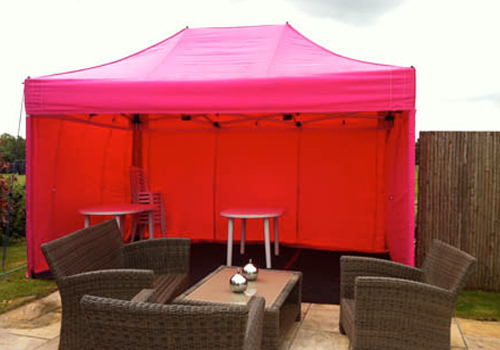 3m x 4.5m Pink Palace Canopy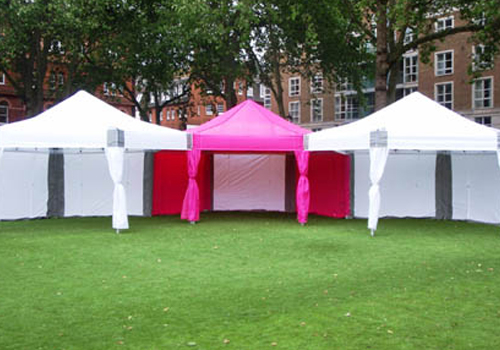 20ft x 60ft White and Pink Dome Marquees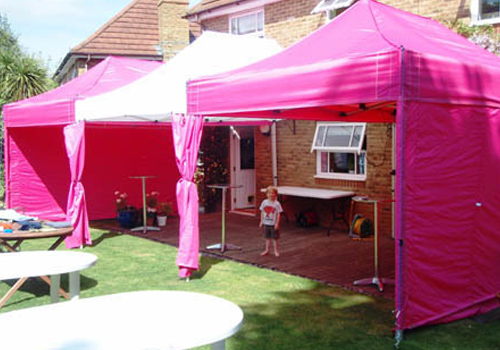 Pink and White mix Marquees on decking, with poseur tables